The Satanic Temple sued Netflix, for using a computer-generated image of Baphomet in the Chilling Adventures of Sabrina, that was allegedly that was apparently copied directly from a statue created for The Satanic Temple by sculptor Mark Porter.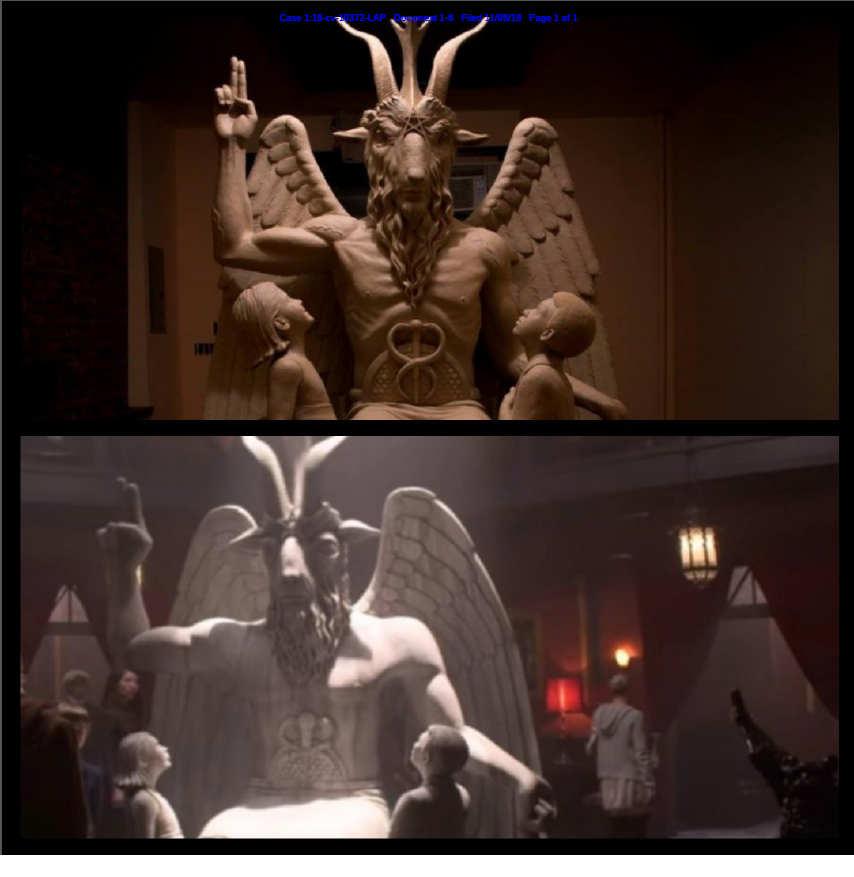 While the images of Baphomet are similar, the similarities can be attributed to a drawing  of Baphomet by a 19th-century French occultist named Eliphas Levi. However a distinctive detail added by Mark Porter are two adoring children, a feature in Netflix's version as well.
According to Rolling Stone, The Satanic Temple send a cease and desist letter, demanding action by November 9, 2018, but then jumped the gun and filed suit on the 8th.  But then again, who really trusts Satan?