Monte Thrasher brought a VARA complaint against Marci Siegel and Co-Op 28 for painting over his "Six Heads" mural in the Los Feliz neighborhood of Los Angeles: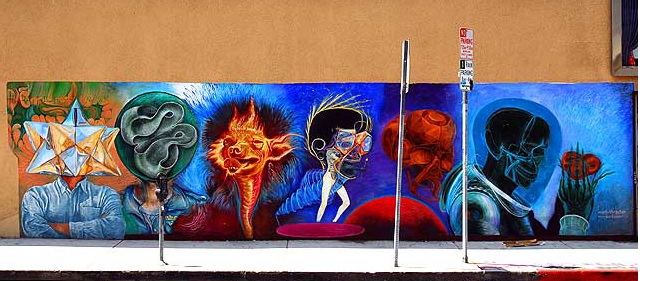 so that a mural of Charles Bukowski, a noted poet and tragic alcoholic, could be painted, apparently to promote a bar to be known as "Bukowski's:

The case, Thrasher v. Siegel, 2:17-cv-03047 is pending in the Central District of California.
There are some other notable applications of Visual Artists Rights Act (VARA), of which the property owners need to be aware.  Permitting artwork to be placed on property without the proper planning, can interfere with subsequent alterations to the building.
In Henderson v. Ziman, (2:14-cv-03042-SJO-AS) (C.D. California), artist Victor Henderson sued for damages for the destruction of the mural "Brooks Avenue Painting" that he helped paint in 1969: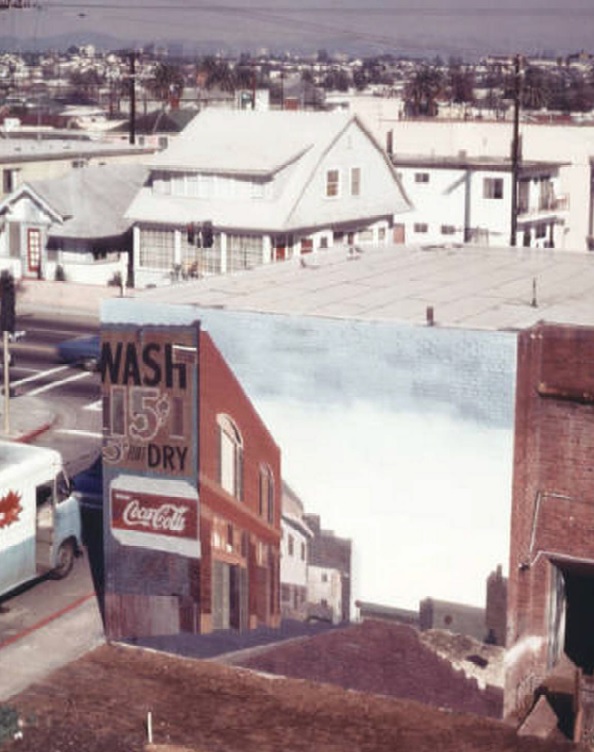 His complaints were apparent resolved, and the case was dismissed about four months after filing.
In Cohen v. Wolkoff, 13-CV-05612 (FB) (E.D.N.Y) Wolkoff and four corporations owned a group of commercial buildings that over the years were "decorated" by many self-proclaimed aerosol artists.  To control this problem, Cohen approached Wolkoff and offered to become the curator of any future works that would be permitted to be painted on the walls.  Although the agreement's precise terms remain disputed, Wolkoff orally agreed to this general bargain.  Under Cohen's guidance, the quality of the aerosol art vastly improved, and the site became known as 5Pointz and evolved into a mecca for high-end works by internationally recognized aerosol artists: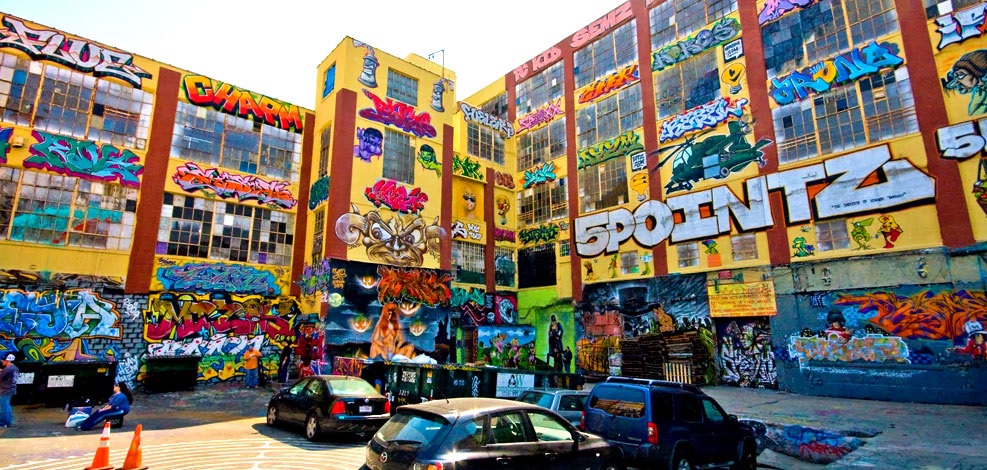 Defendants decided to raze the buildings that were the canvas for the 5Pointz project in order to build two new condominium towers. While the plaintiffs were denied a preliminary injunction, the Court recently ruled on cross motions for Summary Judgment, and plaintiff's claim for damages for the destruction of their art will go to trial.