In Chase v. Warner Bros. Enetertainment, Inc., 1:15-cv-10063-NRB (March 27, 2017), Judge Buchwald of the Southern District of New York, granted Warner Bros. motion to dismiss a copyright infringement suit brought by the daughters and heirs of  Edith Newlin, author of the lyrics to Warm Kitty.  Plaintiff's charged that the song Soft Kitty, popularized by The Big Bang Theory, infringed the copyright in Warm Kitty.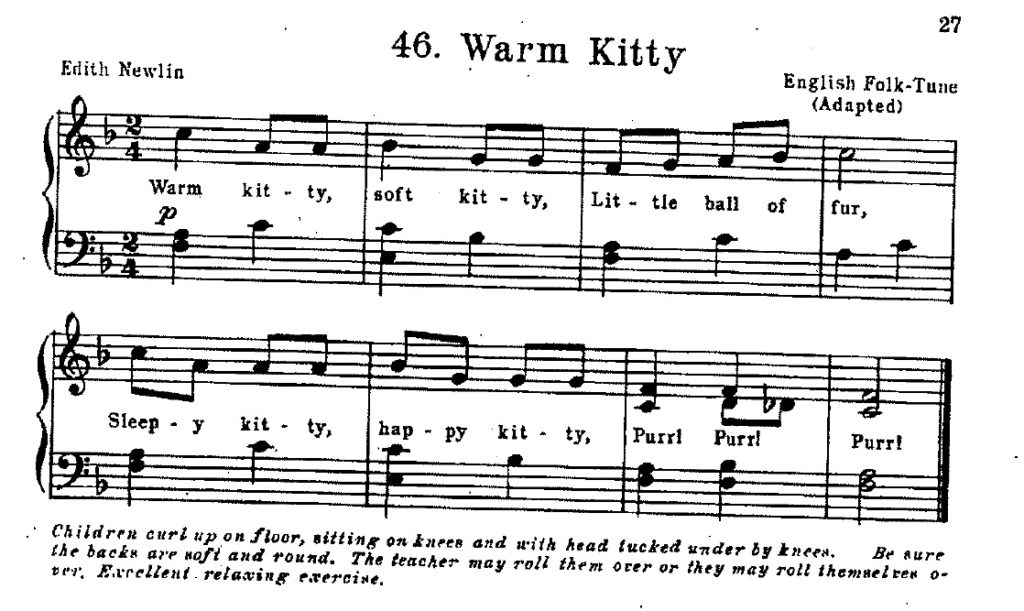 Unfortunately for plaintiff's they could not prove ownership of the copyright.  While the song was published in an song book that was copyrighted, and the copyright in the collection was renewed, neither the author nor her successors renewed the copyright in the individual song, so their rights lapsed.
Plaintiffs were the victims of the complexities of the 1909 Copyright Act, which are still being felt more than 100 years later.  At least they have a nice, public domain song to comfort them.